Our Story
In 1977, Erie Meats was a 15,000 square-foot
primary processing plant in Toronto's
meat packing district.
Today, we're one of Canada's largest meat processors. We have a
hotdog line the length of two football fields, an R&D kitchen
that's larger than the entire cooking facility at some
processors, and warehouses across the country.
Our diverse capabilities include deli meats,
sous vide and breaded and battered.
We're 40-times bigger than we were 40 years ago.
We may be big, but we're entrepreneurs at heart.
1977
Operations launched at our Roselawn facility
1982
Opened our Wharton Way facility and started offering beef and chicken Secondary Processing.
1983
First deli plant purchased
2007–2009
Purchased and opened turkey plant, dry goods warehouse and Lenworth distribution centre
2009
Acquisition of the former soup facility,
350,000 sq. ft, doubling our capacity

Immediate investment in facility and
community to rejuvenate and retool
2010
First hot dog produced in the largest production line in Canada, destined for global export
2010
Acquisition and renovation of Further Processing Facility in Listowel, Ontario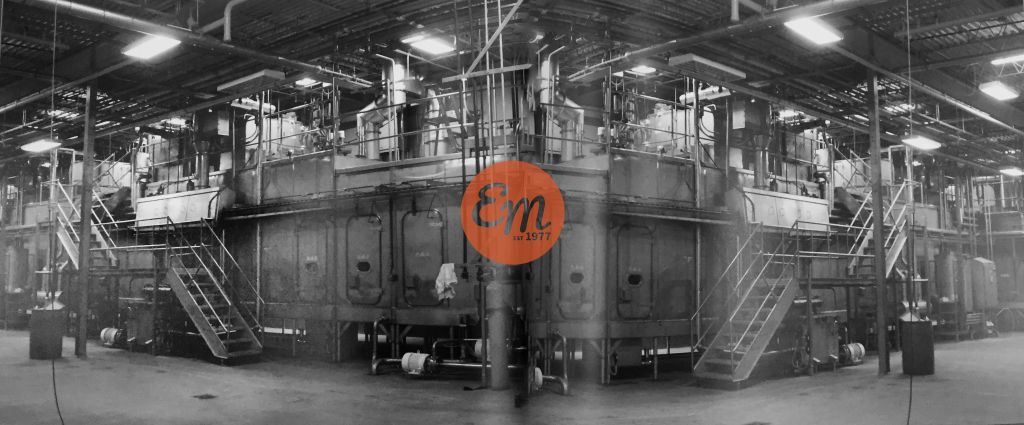 Many North Perth families will benefit from the new plant and that's
what our five-year plan is all about - creating opportunities in our
province and opening up global markets.
-DALTON MCGUINTY, PREMIER OF ONTARIO
2011
Complete internal rebuild of
+40,000 sq. ft for grind operations
2011
Purchased Calgary Distribution
2012
New 100,000 sq.ft processing line
for battered and breaded products,
capable of producing 10,000+ lbs/hr
2013
Relocation of the deli operations from
a 5,000 sq. ft. building to over 75,000 sq. ft within the Listowel operations
2014
Purchase of European Quality Meats
2016
Completion of a "fully cooked room" and
the addition of two new cookhouses
2016
Added Sous Vide production line in Listowel facility